Do your own SEO Guide for Wix websites
Includes FREE printable SEO checklist
Learn the basics of SEO for your Wix website and make the changes yourself.
​
The guide is laid out in easy to understand sections with direct instructions of how to do it yourself. No jargon, no expertise needed.
A huge money saver!
​
In no time at all and without a massive learning curve, you can improve your own SEO and grow your Google ranking.
24 easy to understand pages
Step by step instructions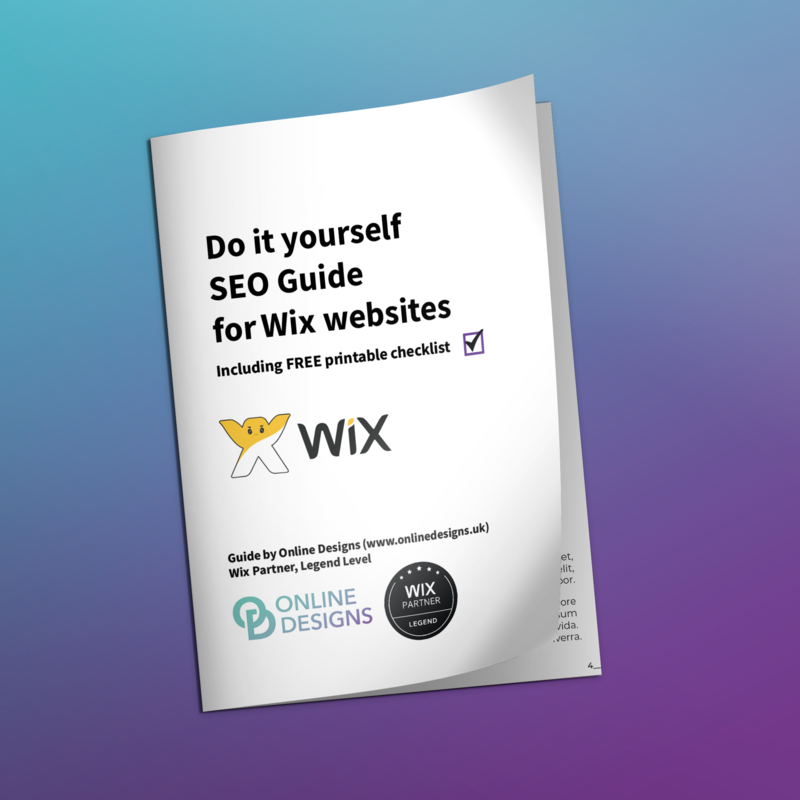 Do it yourself SEO Guide for Wix websites
Do it yourself SEO Guide for Wix websites